local website development company located in Auckland.
Just a few words that come to mind when describing the website development you can expect from our team of experts at Chalk n' Cheese. We ensure your business enjoys full functionality, easy navigation, and no dark holes in your website structure. No more having to choose from a bunch of acceptable templates, you get to choose your bespoke website and have it built from the ground up to include all the features you want, and none that you don't. We specialise in building custom websites, powerful e-commerce website design NZ, and advanced customer experience-driven adventures online. We pride ourselves on being imaginative with our strategies, and we can't wait to apply this skill in order to help you get the results that you want from your website. No matter how big or small you deem your business to be, a structurally robust website will get you on the right path to grow your brand online.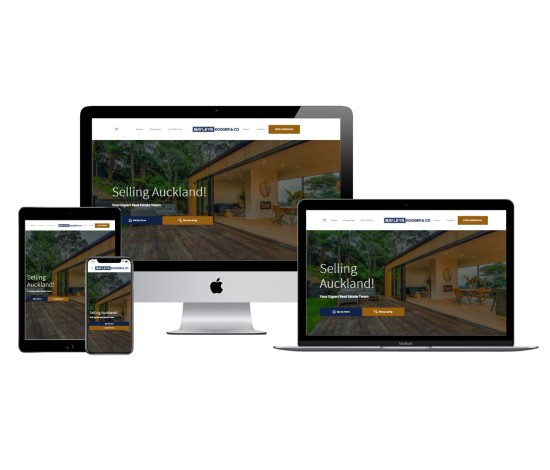 the types of  websites we focus on
website development that works
our website development platforms of choice.
With over 200 projects under our belt in 3 years we've aligned our website development skills with 2 of the largest and best website CMS platforms in the world. They both have their pros and cons and we utilise both of their strengths depending on our clients' needs.
Being an open source CMS platform, WordPress allows you to fully customise your design and functionalities with almost limitless possibilities. It could probably even make you coffee if you wanted it to! Unlike Shopify WordPress is hosted on a local server so enormous traffic spikes are a no go!
Handling some of the biggest online stores in the world, we believe that Shopify is the best solution for online retail! It's not as customisable as WordPress but Shopify's platform is hosted on on your own environment and can handle a limitless surge in traffic spikes which makes it ideal for retail promos.
UX WEBSITE DESIGN EXPERTS.
We mix data, strategy, creativity and web development to create a website experience designed to get your customers to take action. Our biggest point of difference is our ability to see beyond just the design and development. We can envision the different types of ad platforms that will push relevant visitors to the website and the experience that these users will need to convert into a customer.
our website development process.
The process of building a website is not always a straight forward journey. Each development phase takes time and testing. Every build is bespoke based on the type of website you want, the resources required, and the immense amount of code language writing needed to make it all work.
Every website starts with research and a plan. This allows us to begin building a wireframe or sitemap. It is merely a vision for the site that gives us a place to start from. Just like a business plan, we take into account your goals and what you need from the functionality of the site. A sitemap gives the developer and designer an idea of what you want ultimately, and the information needed to formulate that vision.
creative content creation
This part of the process is usually the longest but we would say it's the most important! Before we even think about design or development we need to be aligned with what we are going to say on the pages of your site. Because we build user experience focused websites, our designers design based of what we are trying to say to our customers. We want to use words to engage your customer to entice to take action.
This is the stuff that you can't see but allows you to see all the pretty pictures and layout of your website. Once they've had a read of the brief and your content to understand your website's functionalities and performance needs, our expert web development team will start building the framework and platform that our designer will then work on to present to you for the design concept stage.
The time has come to determine the look of your website. Your target audience is one of the major factors you will have taken into consideration. This is where we implement elements like brand logos, colours and visual style to help strengthen your identity on a website. A ux web digital designer will create a prototype design mostly in JPG images, and make the final decision on the visuals once you have gone through the mock-ups of the site and given your approval.
Now all the hard work on your end done and you just need to sit back and relax while we go ahead and develop the rest of your website pages. This process really depends on the size of your website but would usually take 10 to 20 business days. Once all the pages have been implemented the rest of the pages are then sent to you for your round of feedback.
launch & on page seo implementation
Now that all the pages are done and the site is live, we do a clean up of the back end to get rid of any unnecessary code so that your website runs at an optimal speed. We tidy up the mobile responsive elements of the site then we allow Google to start indexing the site. A key part of our offering is also that we do the basic on page SEO on your site, so that Google has the best chance of appearing on Google.
If this is your first time building a website, you've probably got a few questions.
Don't Be Shy, Talk to us about your next Website Development Project!
Our team of Website Development experts have Developed hundreds of website. We specialise in tailoring campaigns to support your business goals within the wider marketing framework, and will work closely with you each step of the process. We create powerful Website Development strategies that will generate results. Enhance your marketing strategy by appearing in front of the people who actually want to know about your business. Find them today with our help!