Surface Prep Australia has been operating for ten years, stocking reputable chemical products used by some of the biggest names in the industry. Surface Prep Australia supplies paint strippers, cleaners, pre-saturated wipes and specialised chemicals to service a wide range of industries operating in Australia. Surface Prep Australia stocks and supplies all the chemical solutions you may need onsite, ready to ship at your convenience, removing the need for lengthy deliveries from overseas.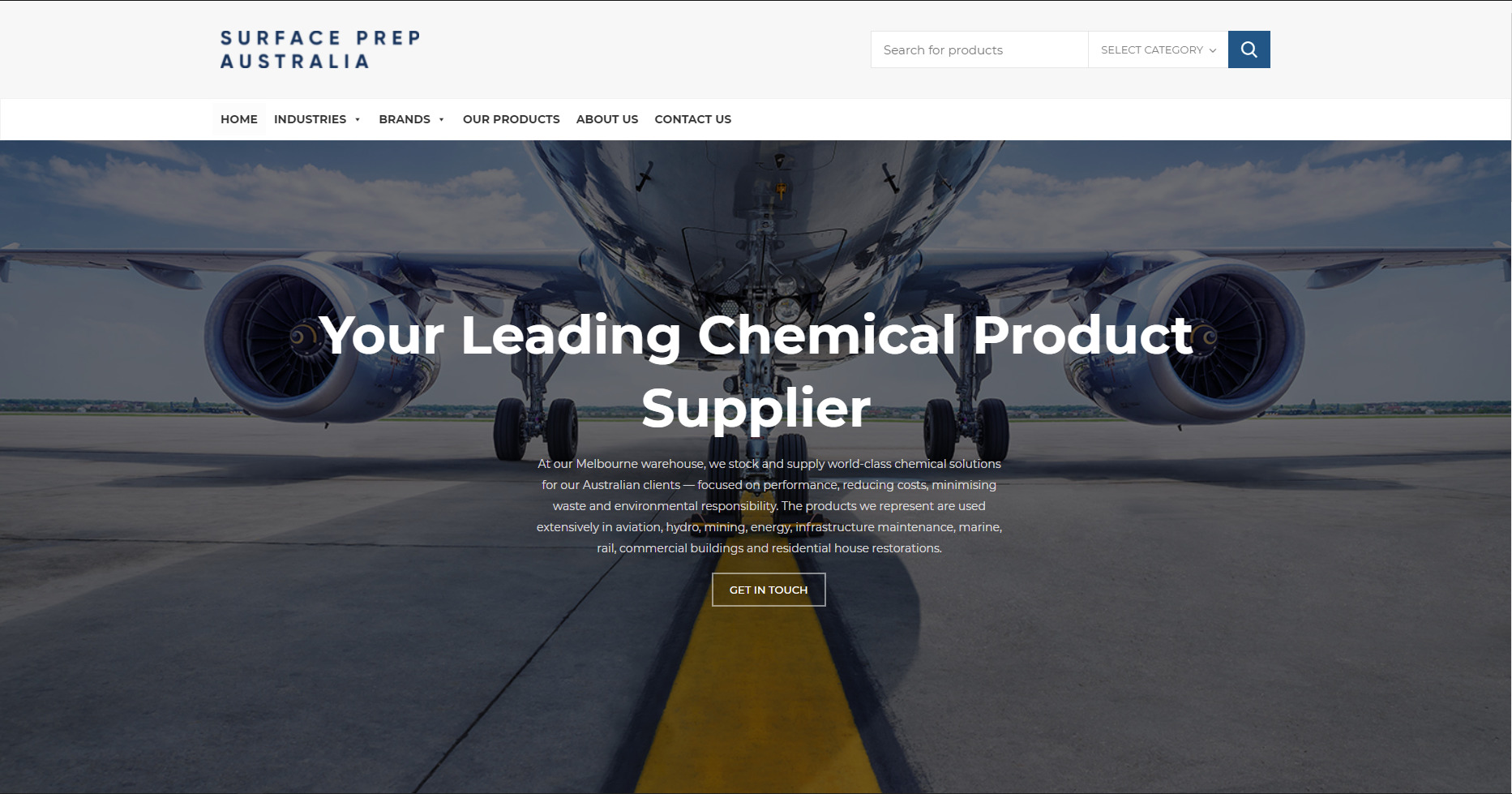 what our clients say about us
These guys have been brilliant in helping set up my website .A great team !
Chalk n Cheese helped us build our website, the team has been very helpful, friendly and creative! We love our website! Special shout out to Kirsten, you've been truly amazing- reliable, patient and attentive. Highly recommend Chalk n Cheese!
Shalini Devadhar
2022-05-17
Excellent service . Fast turnaround . Great website development . Recommend this company.
High level of expertise, very patient and supportive, really understanding of what is needed for the business and what would work best.
We can not recommend Chalk n Cheese highly enough. They helped us make our vision for a new site a reality. They were incredibly accommodating and everyone was super easy to work with. They will go above and beyond to make sure everything is perfect. Our site certainly goes beyond our wildest dreams.
Raylene Newman
2022-04-11
Chalk n cheese designed my web page and manages my page for my business and I couldn't ask for a better company to work with they do not pressure you into something that you do not want to do and really take the time to listen to you when designing. They follow up on improvements and are not a badgering company that sends 100 daily. I am very happy with the services provided and recommend this to so many of my friends and family.
Chalk n cheese has done wonderful work in designing my website. These professionals team is easy to deal with and I would highly recommend to anyone.
Zac Fitzgerald
2022-03-23
CnC made our websites and run our digital advertising and we couldn't be happier with their service. Would recommend!
Abbey Pickering
2022-03-22
The team at Chalk n Cheese are amazing to deal with. They provided a very clear plan to bring my vision to life and I have found everyone very pleasant and easy to work alongside. I wouldn't hesitate to recommend their services.