are you on the hunt for an auckland website designer?
The online marketplace is a noisy one and setting your business apart from the pack with an attractive, intuitive and functional website design is a must! Break through the chatter and be heard! Customers should be able to click on your page and know within seconds who you are, what you're about and if it benefits them to be on your page in the first place! You want to reach as many customers as possible and you want them to stay on your website for as long as possible. So how can this be achieved and why is it important?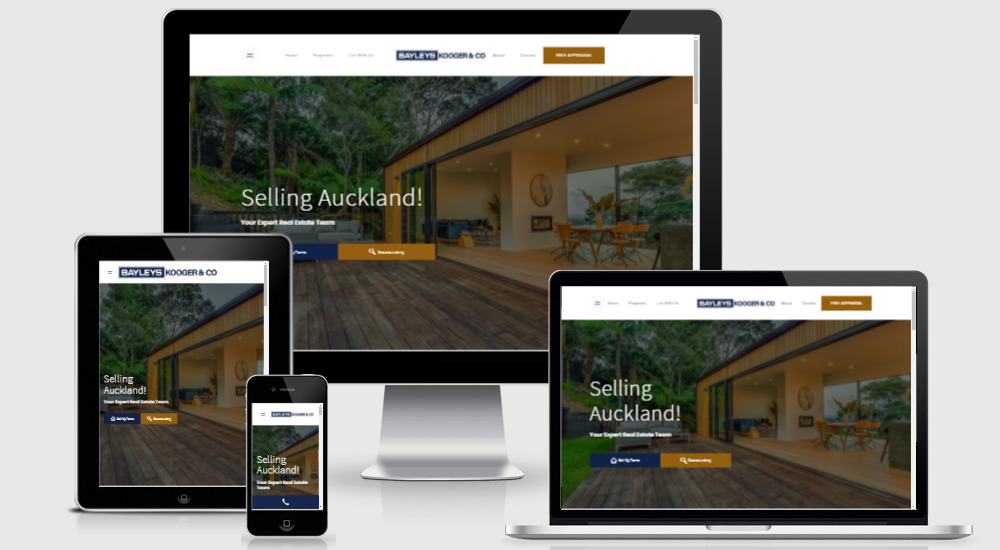 WEBSITE DESIGNERS WITH A USER EXPERIENCE FOCUSED APPROACH
Consumers worldwide are facing a battle with attention spans, people want it all – and they want it now! Your website should provide the solution to their needs, and quickly! Many businesses get caught up in the noise because they can't break through fast enough, and make a customer say "Yes! This is what I need!"
Having a cluttered, poorly structured website that is hard to navigate will frustrate some people, turning customers away. That is where UX Website Design comes into play. UX stands for User Experience, and at its core, focuses entirely on the user's ease of use and enjoyment while navigating a website. Our Auckland based website design team caters to all the tricks and features you may require on your UX-friendly website to get that digital footfall across your platform – and keep them there for as long as possible. We will help you every step of the way to create your online storefront that really embodies your personal brand to gain the sales that come from having an attractive and functional website.
the importance of a mobile responsive website design approach
What is a responsive website? Glad you asked!
Almost every single new client wants to be able to view a website on a smartphone or smaller device than say, a desktop computer. Our human addiction to the newest and latest smart device means that website developers need to keep coming up with new solutions for designs to be able to be viewed across all platforms. Think about the number of new phones that keep getting punched out, websites can't automatically adjust their website settings to be viewed nicely on all these crazy new inventions…or can they?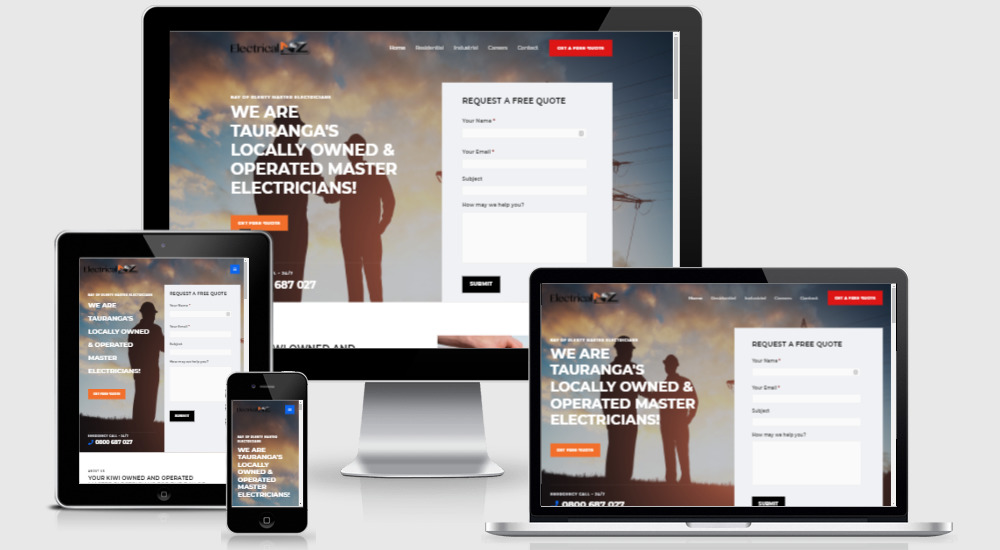 How Do We Make our Website Designs Responsive?
Types of Responsive Website Design
We are about to get a little bit technical, but it's important that you are given the information to make informed decisions if you are going down the route of a responsive website design. Responsive website design is the new industry standard that provides a high level of user comfort, but also improves the site's SEO (Search Engine Optimisation) as well. When choosing a style of responsive website, there are a couple to consider. Let's dive in!
Responsive Design
Fluid Layout
Fluid responsive layout
Responsive Design
Responsive Design refers to the approach taken to suggest that a website design should respond to the customer's environment based on the customer's screen orientation, size, and the platform on which they are viewing the content. Its main intent is to serve different device layouts, tailoring specifically to the type of screen. For instance, on a smartphone, a website will automatically typically adjust into a single column to scroll through. The style is made up of very flexible layouts, grids, content images, and a mixture of CSS media queries. The aim here is to be automatic and to fit every new gadget on the market.
TECHNICAL EXAMPLE:  If you have two column layouts based on one article, then you need to resize the browser window.
The article column needs to be 200px, and the sidebar column needs to be 150px wider. This responsive layout will adapt to the particular screen widths, also called breakpoints. You can use various additional styles to change the design to a certain point when it crosses a 500px breakpoint.
Fluid Layout
Fluid responsive layout
some interesting web development statistics.
It's easy to see why a functional, user-friendly, and modern website is a must-have for businesses serious about growing their online brand. If you are ready to invest in an intelligent website to pull in those online customers, or are flirting with the idea of a re-vamp of your current website, we are here to help you to make it easy, and best of all – affordable! Deciding on what kind of website design you want can be daunting, as there are literally thousands of options so it can get kind of confusing. We guide you through the process so you can understand all your options and style of websites to best suit your needs.
of online customer experiences start with a search engine, such as Google or Bing.
of consumers mainly use your brand's website over any other platform in order to find your products.
of customers will judge your business's credibility based on your website design within seconds of arriving on it.
If this is your first time looking for a website designer, you probably have a few questions.
Talk to us about your next Website Design Project!
Our team of Website Design experts have created hundreds of website's. We specialise in tailoring campaigns to support your business goals within the wider marketing framework, and will work closely with you each step of the process. We create powerful Website Design strategies that will generate results. Enhance your marketing strategy by appearing in front of the people who actually want to know about your business. Find them today with our help!