check out the Facebook ad performance from a few of our clients
Highly recommend, great communication and they are always there when I need help! Love my website they designed for me, easy to use and beautifully designed.
Have been our website provider for years. Excellent people to deal with and very prompt. Highly recommend
Awesome company to work with especially Conrad. He's a top man!
fast response, reasonable price. friendly team. efficient marketing service
We had a site designed by Chalk n Cheese in late 2022. They were easy and accomodating to deal with. We couldn't be happier with the result and have had lots of positive comments from our friends and clients alike.
Vanessa Jenkins
2023-03-16
Great website design company. I was very pleased with everything and the communication was great. Highly recommend!!
Martin Rotteveel
2023-03-13
I have worked with the team from Chalk n Cheese for 4 months now and have held off writing a review to ascertain consistency in service and the difference their work has made to our business. We have spent millions over the years in website development but especially on Google Adwords and Social Media. The difference the team at Chalk n Cheese have made to our business so far has been very noticeable and we are so pleased we made the change and put our business in their capable hands. Chalk n Cheese is focused on solutions and a breath of fresh air compared to previous providers. Communication with the team is seamless, speedy and results driven. I could go on but I'd like to say I am grateful working with a team of this calibre of professionalism. Feel free to call me for a reference on 021506789.
These guys where amazing to deal with! Highly recommend to anyone looking for a awesome website 👌 Fast replying!..which is a huge thing for me, as I needed it done asap.
Crawford Dickson
2023-03-08
i am a novice at on line selling, even setting up a page was well to say the least daunting. The staff at chalk n cheese ,right from the very start, took amazing care and guidance in developing the web site making sure i was happy with the content and the finished product. To any one starting out ,or a refresh to an existing site you will not regret contacting chalk n cheese. With on going support thank you to every one who made this a reality.
Helpful service, fast replies and friendly staff! Can't ask for any better
results focused social media ads
Are you on the hunt for a social media marketing agency in Auckland?
If you think that your business may be a good fit for social media marketing, then talk to one of our specialists about the different strategies that can help grow your social influence! The benefits of marketing on social media are massive – and by 'massive', I mean they reach the MASSES. The world lives online, especially now, and the opportunity to connect with more customers than ever is an opportunity too good to pass up! Our dedicated Auckland based team has clients nationwide, and are ready to add you their list of successful social media businesses. On this page we're going to be covering; building a thriving brand on social media, what exactly is social media marketing, what kinds of social media ads can you expect us to create, designing the perfect social media strategy, the benefits of social media marketing and a tad on how our social media marketing services work.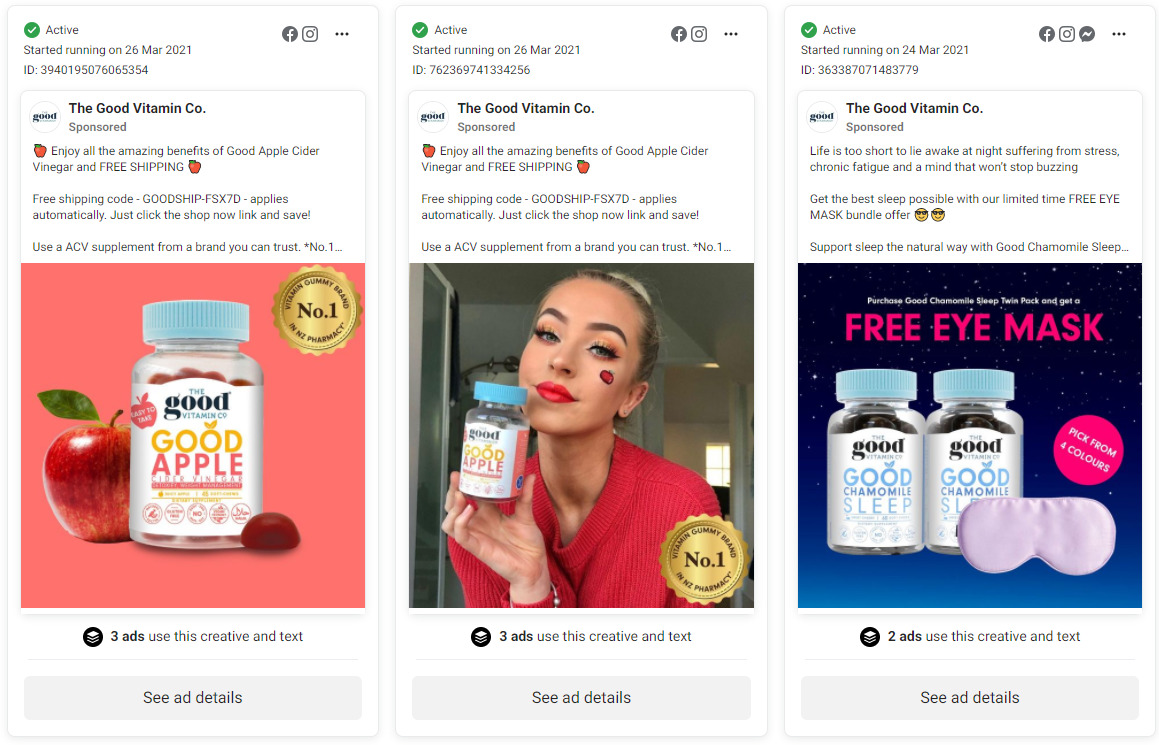 What does success look like?
No post is left to chance. Nothing is random. No two brands are the same, so no two strategies should be the same! Let us put in place a plan to optimise your business and the customers you connect with, when you connect with them and how you connect with them. (So hands off that POST button!)
Before we even begin to post content for your viewers, we need to look at the big picture for your business.
the benefits of social media marketing
If what has been said already hasn't turned your head, we encourage you to get in touch to find out exactly how the benefits directly affect your business. We understand businesses are all unique and need different plans of attack. Find the main general benefits of social media marketing below.
Increasing brand awareness
With 3.5 billion people using social media all over the world, brand awareness should just be a given right, with that many people? Somebody is going to notice you, right? Not exactly… with so many companies vying for the public's attention, many get lost in the noise. Good social media marketing has a proven track record in boosting brand awareness by driving social engagement with the use of likes, comments, shares, and re-postings. Being able to include direct links to your website, profile, posts, and more made this little scheme so easy to involve your customers in the active growth in your brand. Think of the public as valued partners, if you don't give them the opportunity to participate with your company then they will find a different company that will.
Fostering relationships with customers
Customers that see you regularly post content they enjoy, relate to and share are more likely to take action with your business than people who have no interaction with your brand. Potential customers need to see you regularly – and consistently for your brand to stick in the back of their minds. Equally, when every offer you make is backed up by truth, customers begin to trust and believe in your brand.
Fostering personable relationships with hundreds, thousands, or even millions of clients may seem like a huge ask – but it really isn't. We guide you in your plan on how to respond to queries and comments en masse from your customers to build trust and confidence in your brand that can last a lifetime.
Generate leads and boost conversions
Whether your potential customers are here in Auckland, or anywhere else in the world at all – they can be found and measured based on what they click on, comment on, and share. Conversions refer to any activity in which a customer interacts with your content, as small as clicking on something you have shared. Building intelligent, provocative, and useful content that your customers will love – and engage with online – is a measurable way to figure out how many potential clients your business is generating and reaching. More clients reached = more clients buying the products that you provide. Creating interesting content from an active brand account prompts your consumers to interact with posts – by liking the post, commenting, and even sharing it with their friends – at no extra cost to you which creates more leads for sales! Free advertising sounds good, right? Every interaction leads to more potential clients, more potential clients getting good vibes off of your branding leads to trust, and trust leads to those clients actually investing in what you're selling!
what is it we actually do
Once you know your brand, what you want from it, and what you expect from it, a strategy can be born for online marketing so that the right people are seeing the right posts. Without a strategy, you might as well be shouting into the wind.
Advertising (Sales & Lead Gen)
As expected, as your business grows, so does your online following. More people are aware of your brand, and more people are directly interacting with what you are offering. Conversations include your brand name, comments pop up on your posts, people like your content, and even share it among their friends which is essentially free advertising. Social media platforms, such as Facebook, allow you to track and collate such interactions so you don't have to guess wildly at how far your business is reaching.
You've never run social media ads in the past. You've probably asked yourself these questions.
Social media marketing is the act of creating compelling content and use it to promote on various social media platforms that will help connect your audience to increase sales, build a brand, and drive website traffic. Of course, it involves publishing fantastic content to post on your social media profiles, listening and engaging with your followers, analyzing the results, and running social advertisements as well.
Social media marketing is the use of social media platforms to connect businesses with new customers, increase sales, build a brand, and drive people to visit websites. This process is highly creative and involves regularly publishing entertaining and informative content on social media profiles, interacting with the page's followers, analysing results, running social media advertising campaigns, and generally listening to what the public has to say about your brand.
Here are some of the major current social media platforms able to be utilised for business –
Facebook
Instagram
Twitter
LinkedIn
Snapchat
YouTube
Pinterest
Each social media platform has its own in-depth set of management features that help even unfamiliar users navigate some of the business features. However, for all the features to be fully utilised and to understand why they need to be, an expert in social media marketing is a worthwhile investment to assist you with your goals. That's where we come in. Our team at Chalk n' Cheese are experienced social media marketers and can help you find the best strategy, platforms, and content plans suited for your particular business.
Building brand awareness is easier than ever with the right tools at your fingertips. Instead of having to knock on one household's door at a time, you can knock on potentially millions at a time (3.5 billion people are online using social media as of 2020, how's that for food for thought?).
Here's the kicker though…how do you know that what you put out online is ever going to be read? Or even looked at? At Chalk n' Cheese, we have a ton of experience making sure businesses have great content on their social media pages that is being seen regularly and engaged with by the right crowd. Having great content is the first step to converting clicks, likes, and comments into sales!
Social Media is the monster that has taken over the social world as we know it. Half of your friends are online friends, and a portion of the rest are still too busy to catch up in the real world because they are running their online empires. Everything is online, and everyone is connected – at all times.
Social media has not only become the go-to place for personal relationships and sharing our lives with one another, but it has also become an efficient means of communicating between businesses and potential customers. The party is online, everyone is there, and your business is now invited!
But why is social media marketing so important? Why do you need to spend time creating a Facebook, Instagram or LinkedIn account for your business? Does it really work for all businesses?
Let's explore the possibilities!
Social media marketing boosts sales like nothing else, and there's plenty of platforms to choose from. They all serve slightly different purposes and have different demographics as the main customer base. All of them have their own rules, management tools and ways of working which can all get a bit confusing when you try to do them all at once! We will help you expertly zoom in on the customers you want, find out what platforms they are using and utilise the features of those particular platforms. Our main platforms for online marketing include –
If these platforms are new to you – great! It's our business to help you navigate these social media platforms and make sure you get the best out of them. If you are familiar with social media but aren't sure how to market your products and services on them efficiently – great! We do that too! We take the guesswork out of digital and social media marketing so that you can focus on the more important things in your day. No more looking over your shoulder to check that your customers are still following you on your journey – we make sure that they are!
Don't Be Shy, talk to us about getting results out of your social media.
Take the first step and talk to our social media digital marketing specialist. During this obligation free chat with our expert, we will work alongside you to create an effective digital marketing strategy with the aim of delivering increased leads, sales, conversions and results. 
Social Media Marketing | Facebook & Instagram Ads