a digitally led marketing agency with
.
approach.
data driven website design & development.
as well as serving as a contact point for your existing customers, a website should also serve as your main acquisition tool to drum up new business. Here at Chalk n Cheese Digital we utilise a data driven strategy and carefully structure our clients' website to deliver results. 
lead generation marketing strategies.
if you've got a service based business, then our digitally led lead generation strategy is for you! We utilise some of the biggest digital channels in the world to drive relevant traffic to your website and work closely with you to generate quality leads.
ecommerce sales marketing strategies.
you've got a retail business that has a brick & mortar store and you're looking to get online, or you've already got an online and are looking to increase revenue – then our digital ecommerce strategy is for you! By utilising the power of social media and Google we will work with you to deliver a sales focused ecommerce strategy that works.
This Is How We Can Help You.
some of the brands we work with.
here's why our clients love us
Here's a few non marketing related reasons to choose!
If signing onto a long contract sounds like fingernails on a chalkboard to you, then we have a solution. We offer flexible short and long term contracts to suit your needs, and a 3-month trial to deliver the leads that your business deserves. 
We take accountability very seriously and refuse to drop the blame on someone else's head if something doesn't go right. Honesty is the best policy, and we promise to be your go-to team that you know you can trust while managing your services.
We believe that the 'best client' is not necessarily the one that spends the most money. In an inflated industry, we charge only the hours needed to deliver the services you want. 
OUR CONVERSION FOCUSED APPROACH
we obsess over your bottomline.
If you are looking for a company to generate leads and sales for your business, then you've landed in the right place. Here at Chalk n' Cheese, we are an Auckland based strategic digital marketing company that think of your bottom line when implementing your customised digital strategy. We consider all possible digital channels when putting together your campaign brief, and will even recommend non-digital approaches where we find them to be advantageous for your business.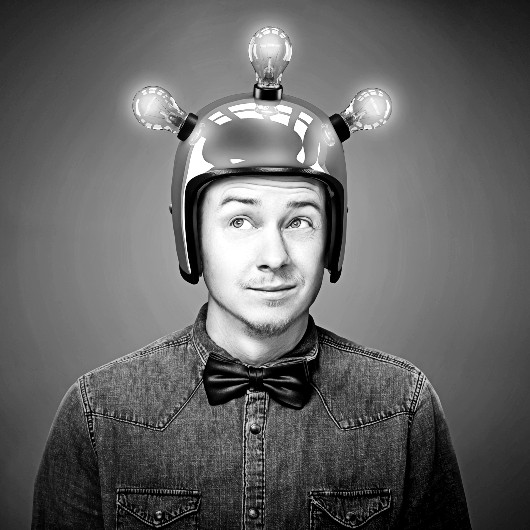 we live and breathe digital.
Our two directors have a combined 15+ years of experience in the digital marketing space, having worked on creative agencies, startup ad agencies, and the CRM space. They've worked with a variety of clients from some of New Zealand's largest brands, as well as clients from small and medium-sized businesses. With both directors being very involved in the day to day performance of our accounts, they bring their marketing and business focus perspective to every strategy session. 
browse some of our blogs and case studies.
What Are Facebook Conversion Ads & How Can They Help Your Business? Facebook Conversions ads is Facebook's best campaign type for high quality lead generation.
Read More »
What are Google Search Ads & How Can it Benefit Your Business? Google Adwords gets you appearing on Google's Top Listings for key phrases you
Read More »
How Do We Generate Online Sales Profitably? Facebook and Instagram offer a powerful ad manager tool which finds the best customers for your business and
Read More »
what our clients say about us
Highly recommend, great communication and they are always there when I need help! Love my website they designed for me, easy to use and beautifully designed.
Have been our website provider for years. Excellent people to deal with and very prompt. Highly recommend
Awesome company to work with especially Conrad. He's a top man!
fast response, reasonable price. friendly team. efficient marketing service
We had a site designed by Chalk n Cheese in late 2022. They were easy and accomodating to deal with. We couldn't be happier with the result and have had lots of positive comments from our friends and clients alike.
Vanessa Jenkins
2023-03-16
Great website design company. I was very pleased with everything and the communication was great. Highly recommend!!
Martin Rotteveel
2023-03-13
I have worked with the team from Chalk n Cheese for 4 months now and have held off writing a review to ascertain consistency in service and the difference their work has made to our business. We have spent millions over the years in website development but especially on Google Adwords and Social Media. The difference the team at Chalk n Cheese have made to our business so far has been very noticeable and we are so pleased we made the change and put our business in their capable hands. Chalk n Cheese is focused on solutions and a breath of fresh air compared to previous providers. Communication with the team is seamless, speedy and results driven. I could go on but I'd like to say I am grateful working with a team of this calibre of professionalism. Feel free to call me for a reference on 021506789.
These guys where amazing to deal with! Highly recommend to anyone looking for a awesome website 👌 Fast replying!..which is a huge thing for me, as I needed it done asap.
Crawford Dickson
2023-03-08
i am a novice at on line selling, even setting up a page was well to say the least daunting. The staff at chalk n cheese ,right from the very start, took amazing care and guidance in developing the web site making sure i was happy with the content and the finished product. To any one starting out ,or a refresh to an existing site you will not regret contacting chalk n cheese. With on going support thank you to every one who made this a reality.
Helpful service, fast replies and friendly staff! Can't ask for any better
talk to us about growing your business!