Kooger & Co approached us to generate leads from Social Media for their property listings. Along the way we provided a major overhaul of the website and added key lead generation features such as custom property pages and customised enquiry forms.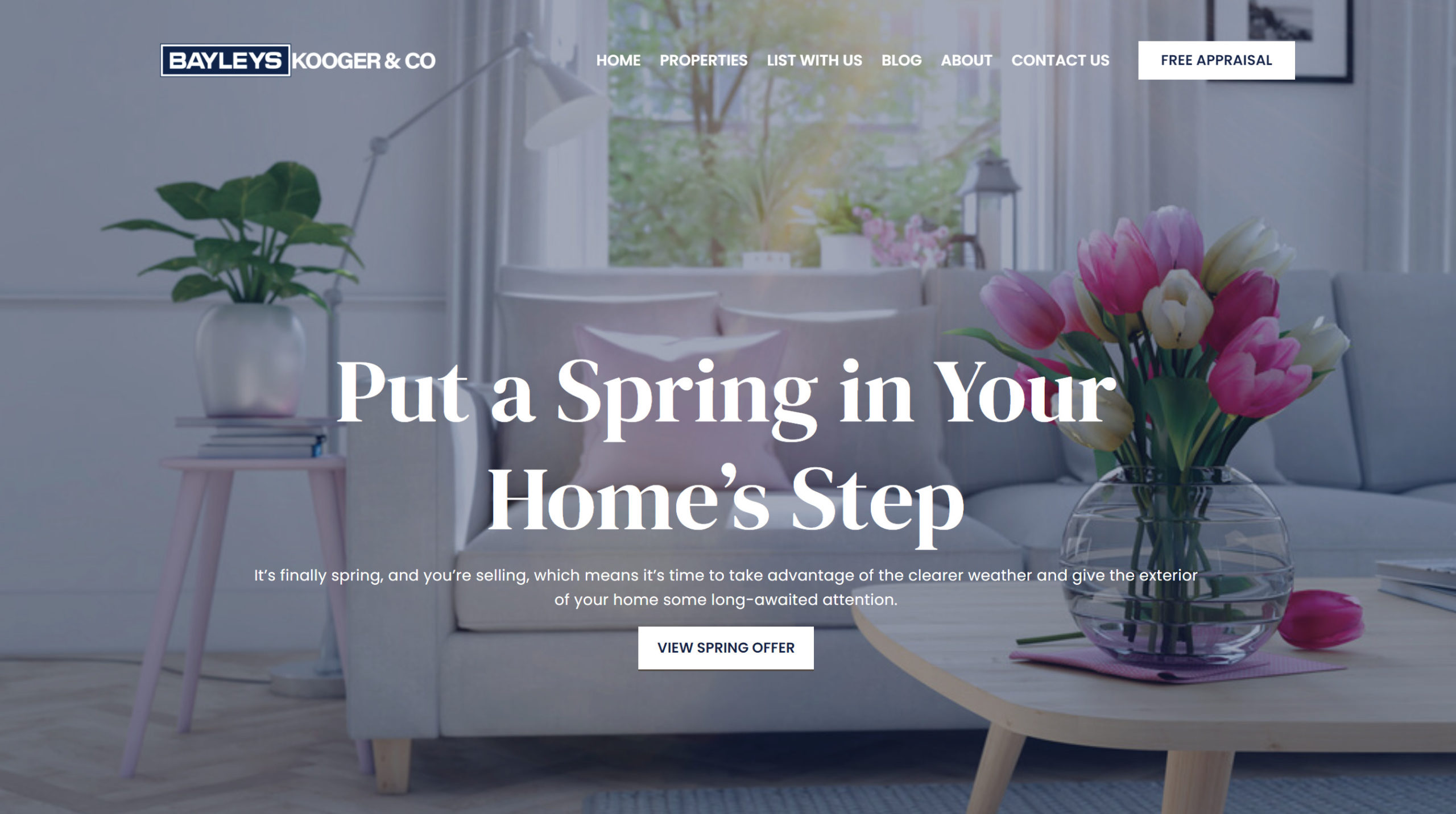 what our clients say about us
Nicola Keighley
16/09/2021
Got a great new website set up by Chalk n Cheese. They were always available to tweak any changes we wanted and have quickly sorted out any issues. Thanks Chalk n Cheese. King Country Optometrists
I can highly recommend Chalk n Cheese, Marion, Kirsten and Chris are extremely professional and are a pleasure to work with.
tss motorcycles
14/09/2021
Chalk n Cheese continues to make the tricky tech things work for our business. Every year franchises, new rules and now covid lockdowns are making the job harder. Chalk n Cheese running our website, domains and handling the seamless integration of our stock onsite with our website and trademe takes away the extra stress. Being able to contact our own friendly tech person to update as required makes it a pleasure.
Chalk n Cheese were great to deal with, they helped me build my website from scratch and provide advice on how to maximise my digital profile. Thank you Chalk n Cheese.
Can't speak highly of Chris and the team @ Chalk n Cheese. Continually going above and beyond regarding all things website, security and google ads.
I picked Chalk n Cheese as website builder for 'Moulding Excellence' as I found them quite professional in their approach. They have done a great job in re-writing the highly technical contents given in a way that anyone could understand. I would consider using CCD on my future projects as well as they stand out from the many out there!
All of the above. I wanted a quality product delivered in a short time on budget and was surprised that it could be delivered meeting these criteria online without much fuss. A good experience.
Chalk and Cheese are fantastic helped us through the process, explained everything very clearly and I feel they did a fantastic job on our website.
Chalk n Cheese have been awesome to deal with. The whole team has really pushed our brand, and built us an online presence in the retail market.
Chalk n Cheese (especially Kirsten) have done a excellent job of building my web site for Temporary Traffic Lights. Nothing was too hard for her when helping me navigate the different aspects of building a web site. Her suggestions and ideas were insightful and clearly explained. I have no hesitation in recommending Chalk n Cheese.