How to upload products to shopify?
Step 1 - log into your dashboard and go to the products tab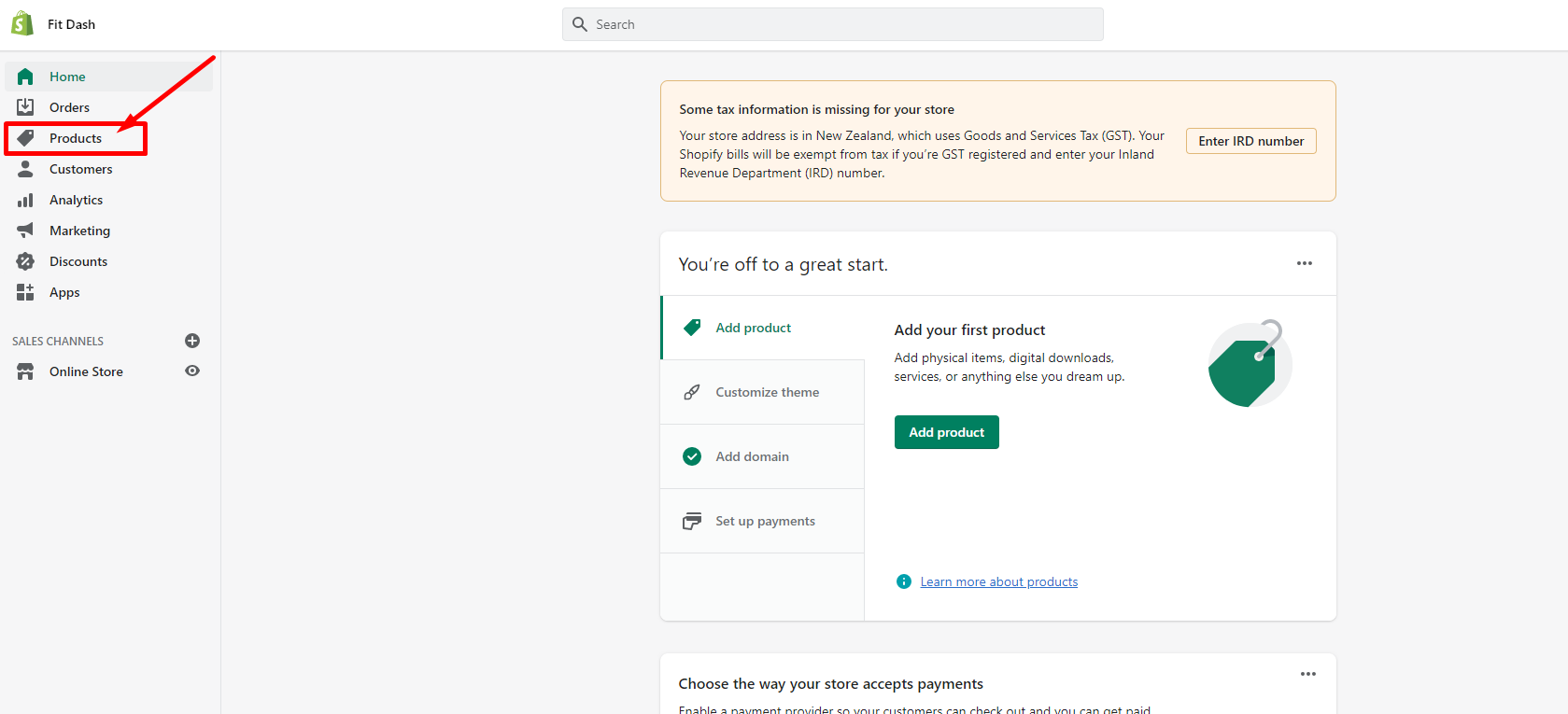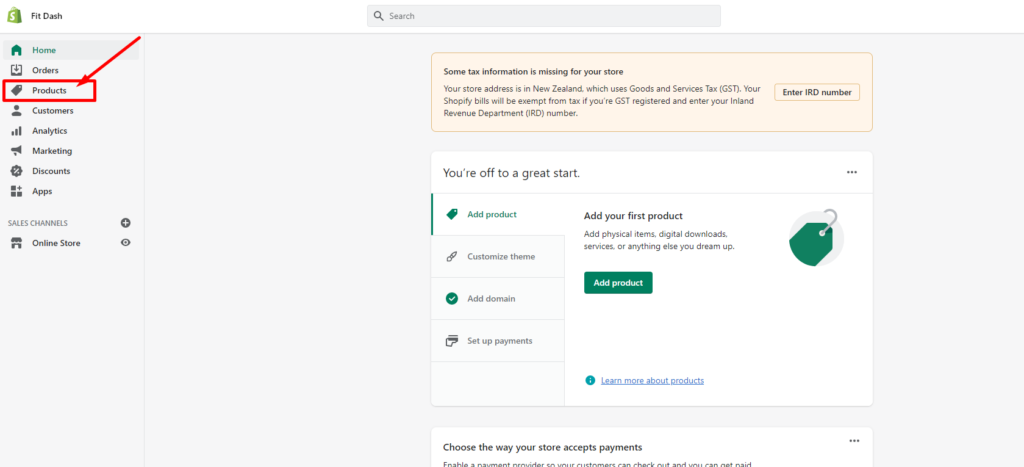 Step 2 - click on the add product button


Step 3 - insert your product title, product description and product imagery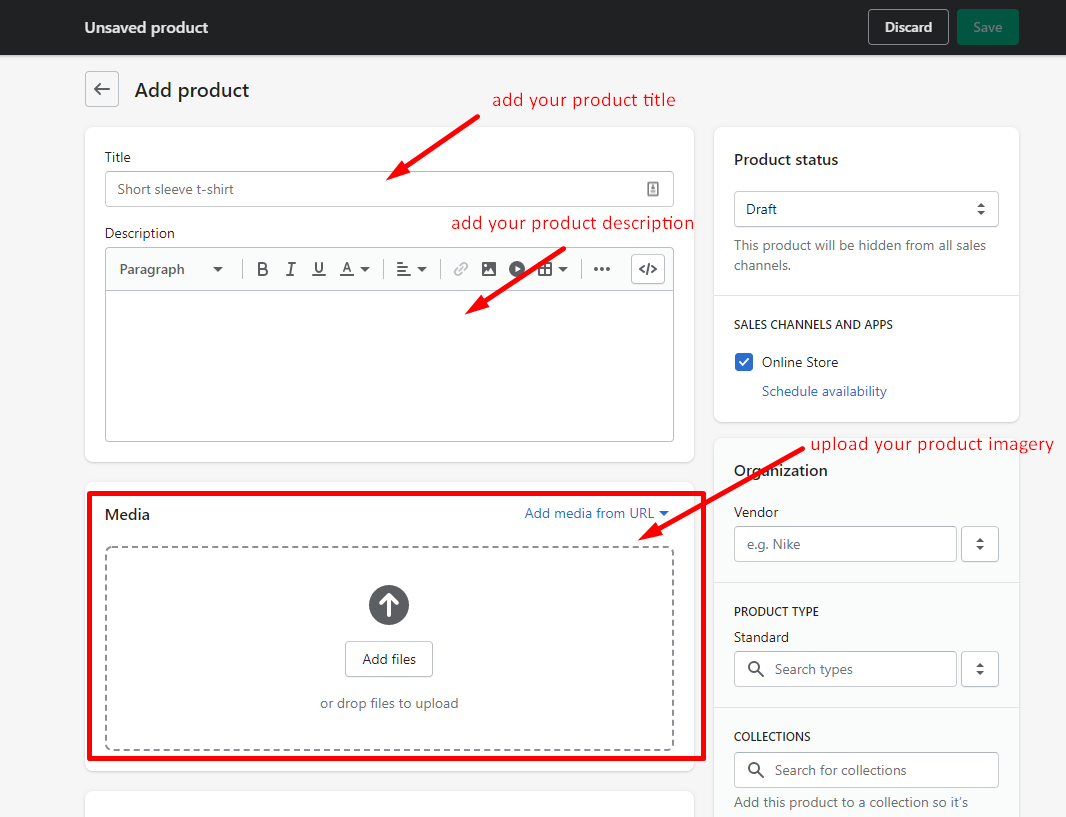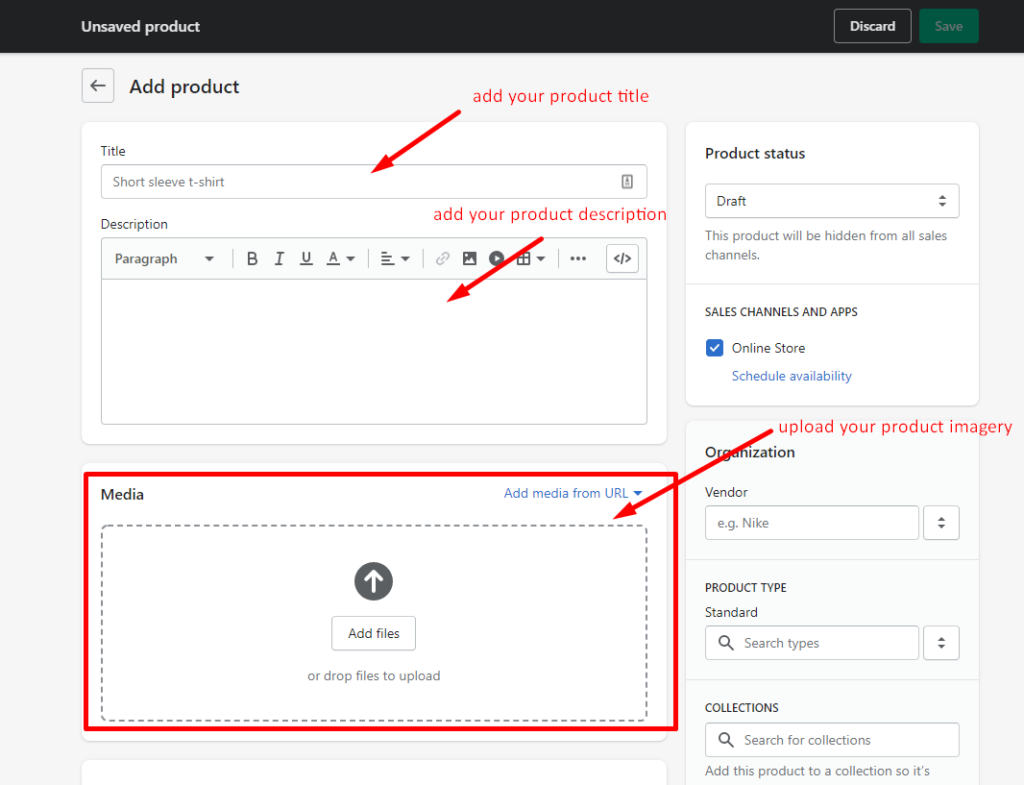 Step 4 - insert your pricing, stock keeping unit number and quantity available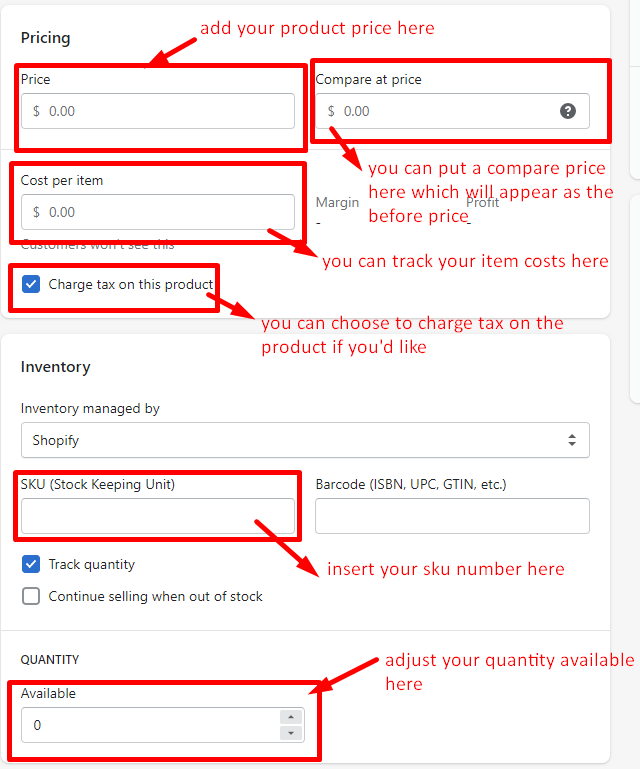 Step 5 - select the country/region of the product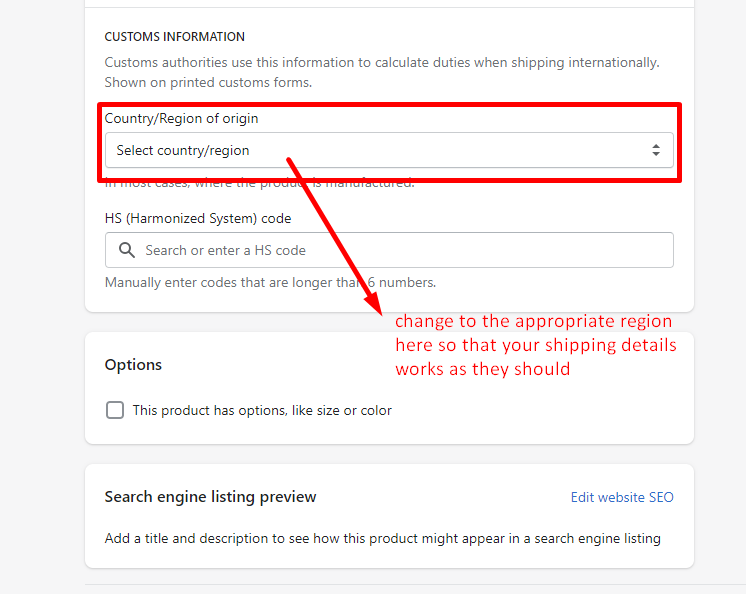 Step 6 - choose your product brand name, product type and add your tags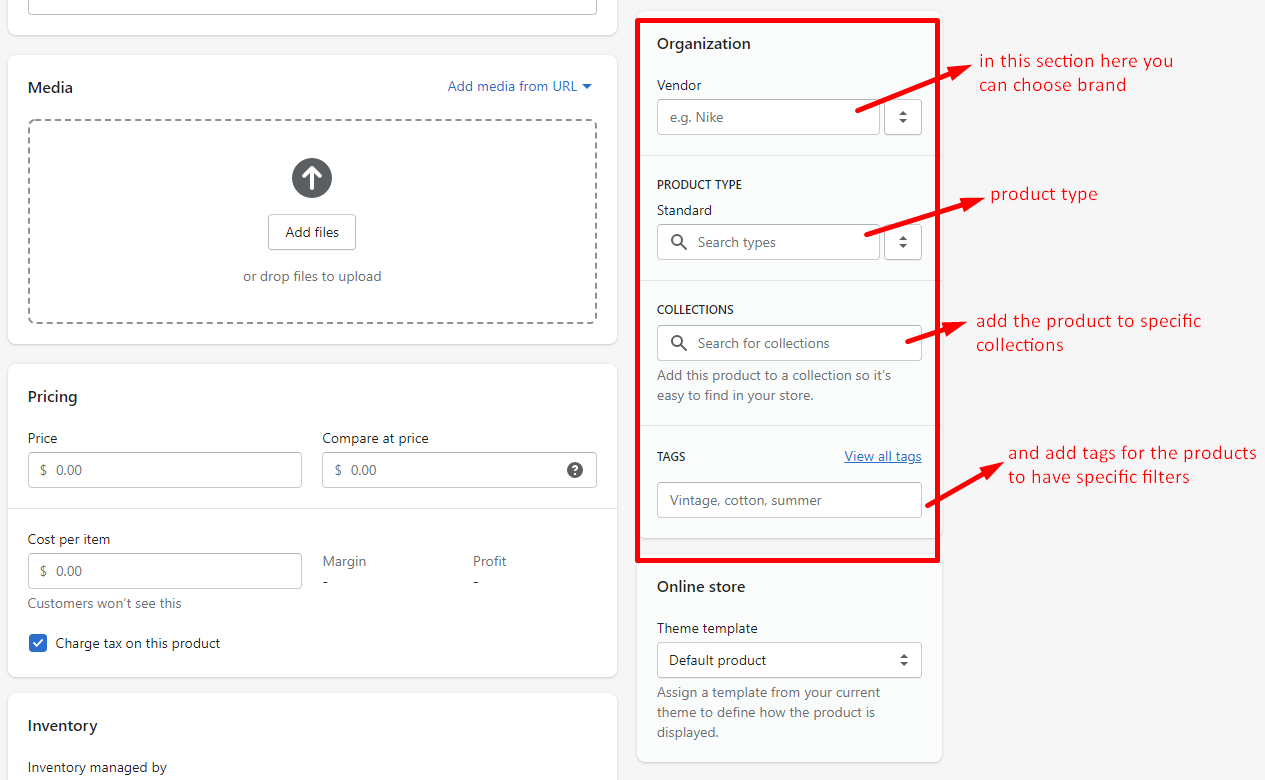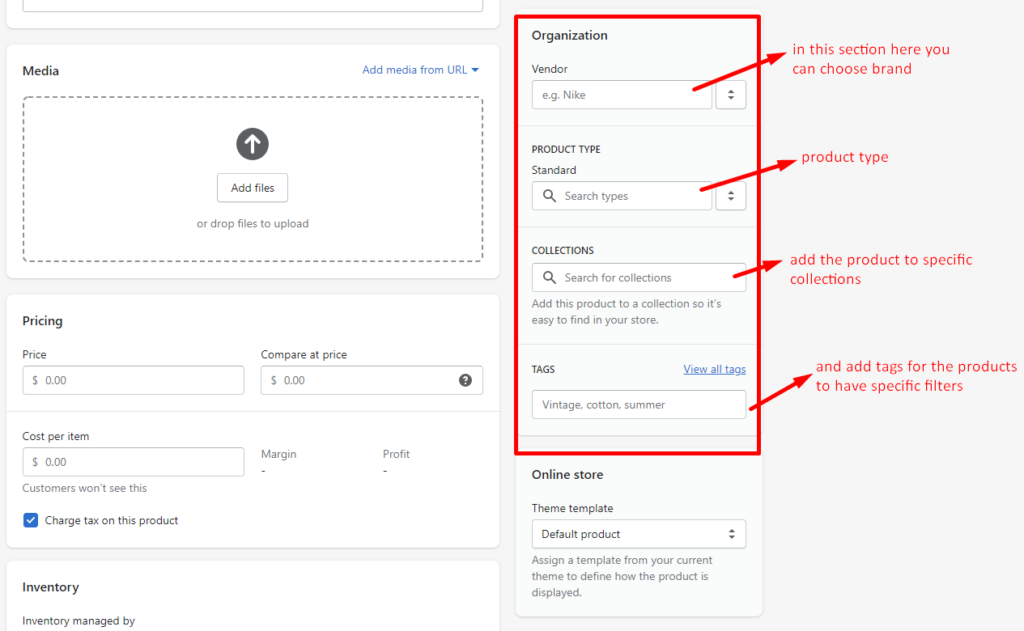 DO NOT FORGET TO HIT SAVE ON THE TOP RIGHT HAND CORNER!!!