Here are the steps required to give Chalk n Cheese access to FB.
if you don't already have a page setup then set one up here
Once this has been created or if you have a FB page already proceed to get access to Business Manager.
You will need to login with the new FB user account you created.


Once you are logged in you can then click 'create account'.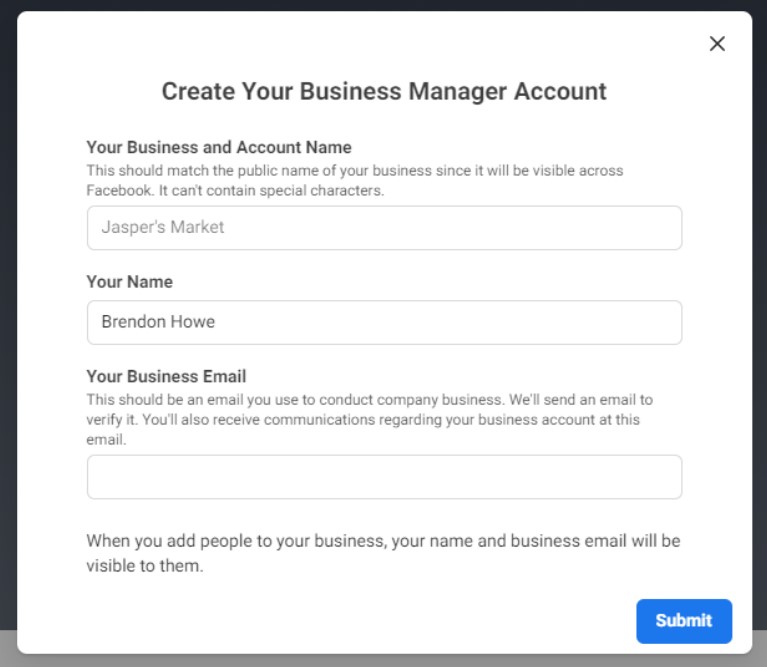 After you have created an account you will either be directed to Business Suite or Business Manager. Assuming you login using the new profile it should already have the business page there. You should be redirected to this screen. You can access business settings from the hamburger menu highlighted below.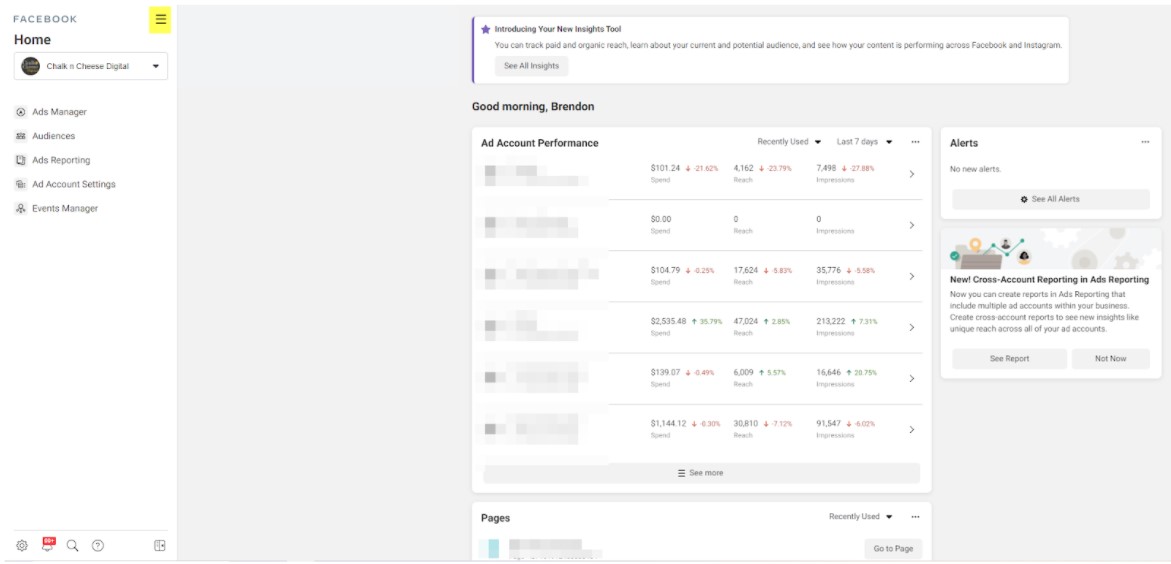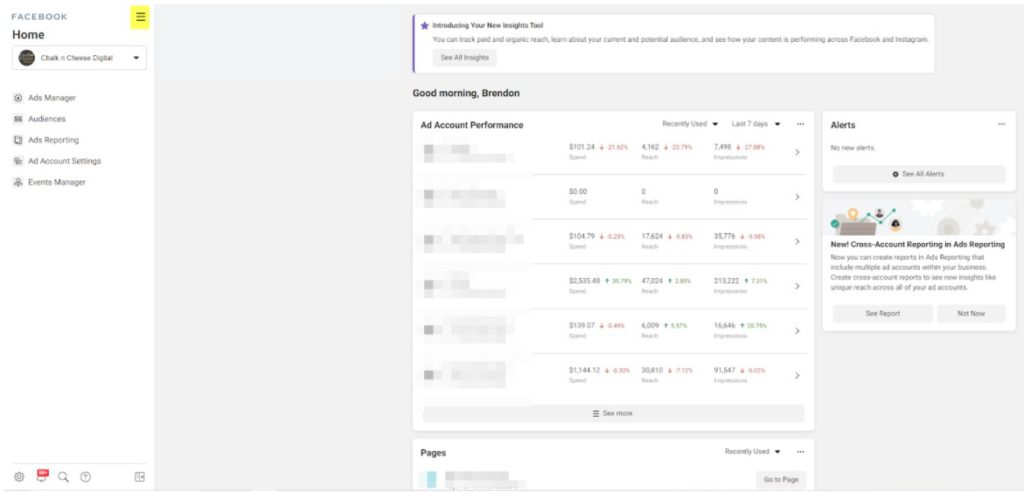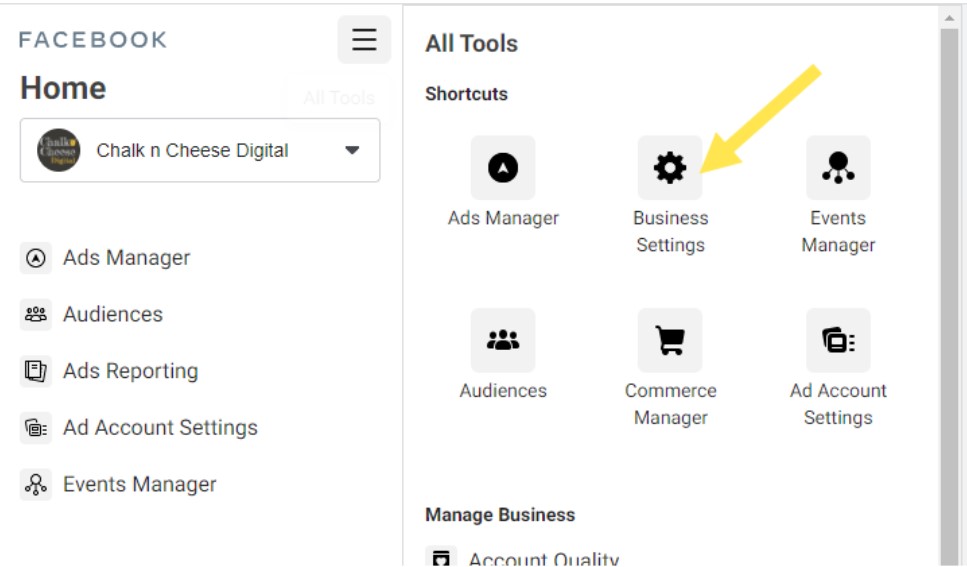 OR you will be taking to the FB Business Suite instead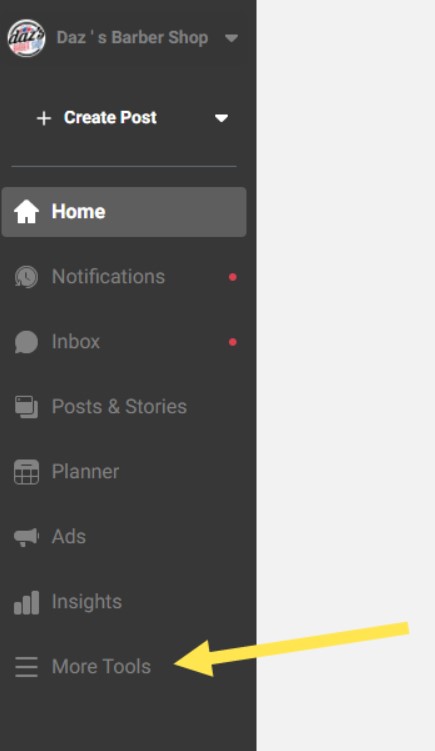 Go to business settings from here: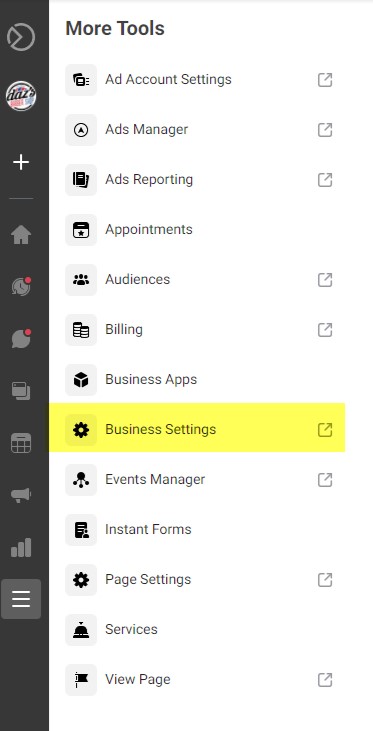 Once you are in business settings > Partners > Add > Give a partner access to your assets NOTE: your will say Chalk n Cheese

Add our business ID Here is our business manager ID 1499978320105870
Name: Ana Howe's Business


It is at this point you can also create an ad account. Remember to add a credit card to the account.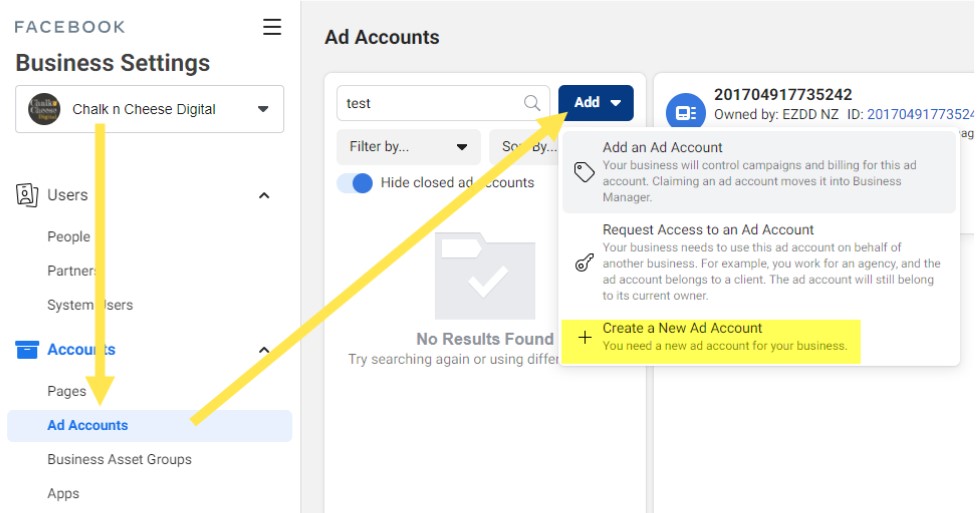 You can add the credit card in the billings tab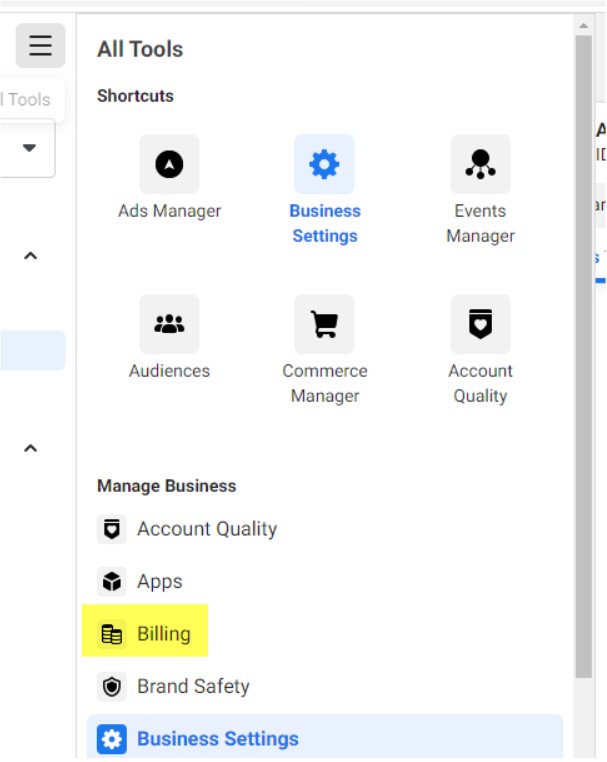 Once you have added Chalk n Cheese as a partner you need to assign us to the assets as an admin.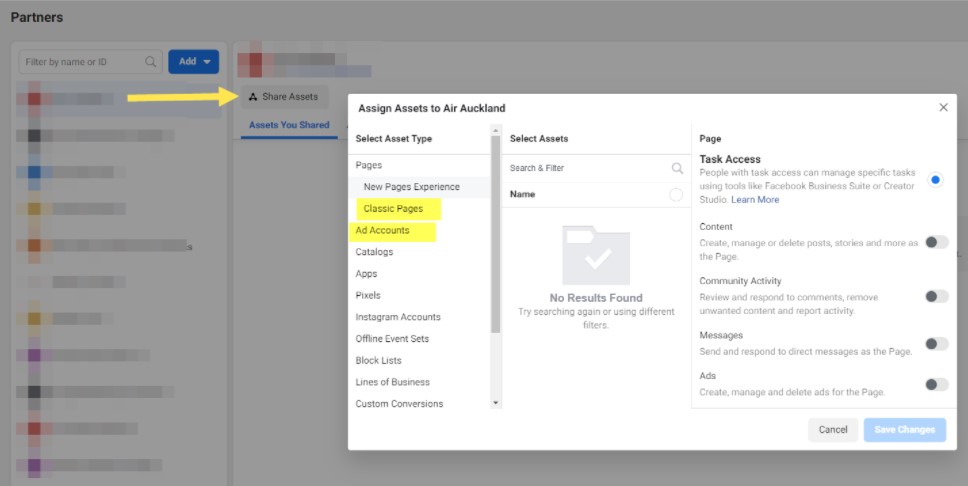 Please give us full manage page control in the 3rd box of the above interface for both the FB page and ad account: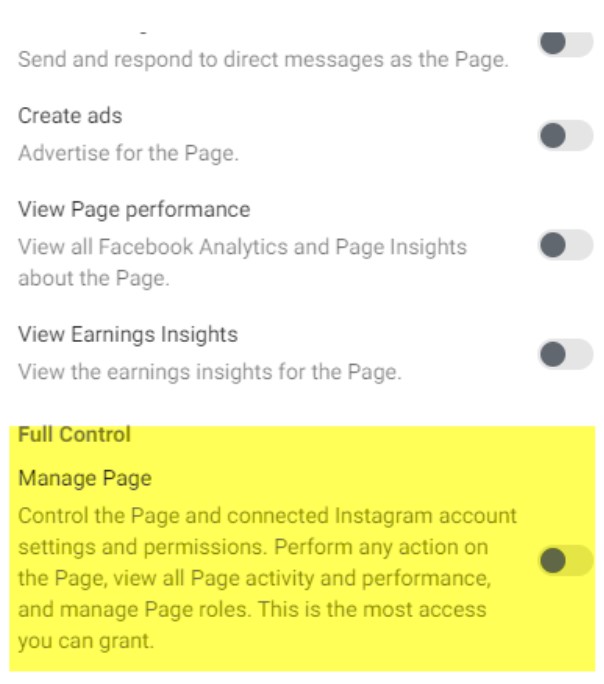 Could you please create a pixel as well so we can add it to your website: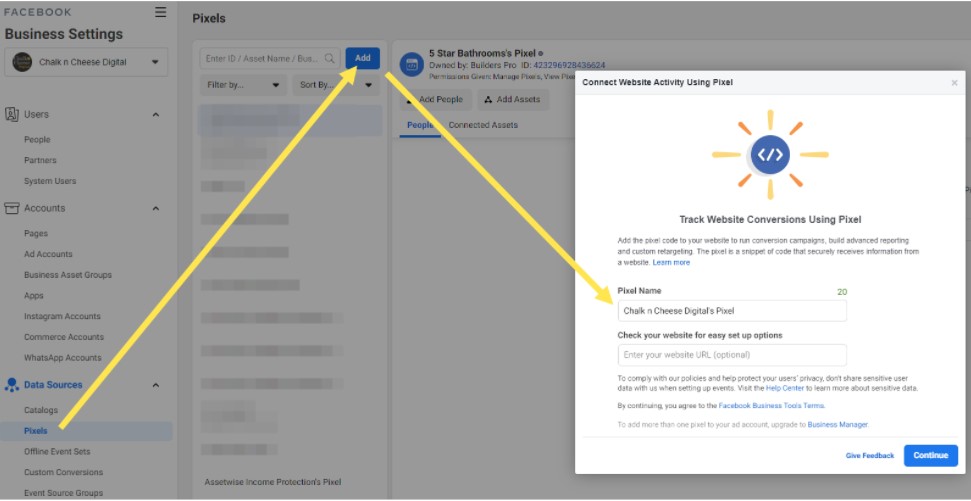 Once the pixel has been set up can you add Chalk n Cheese ID 1499978320105870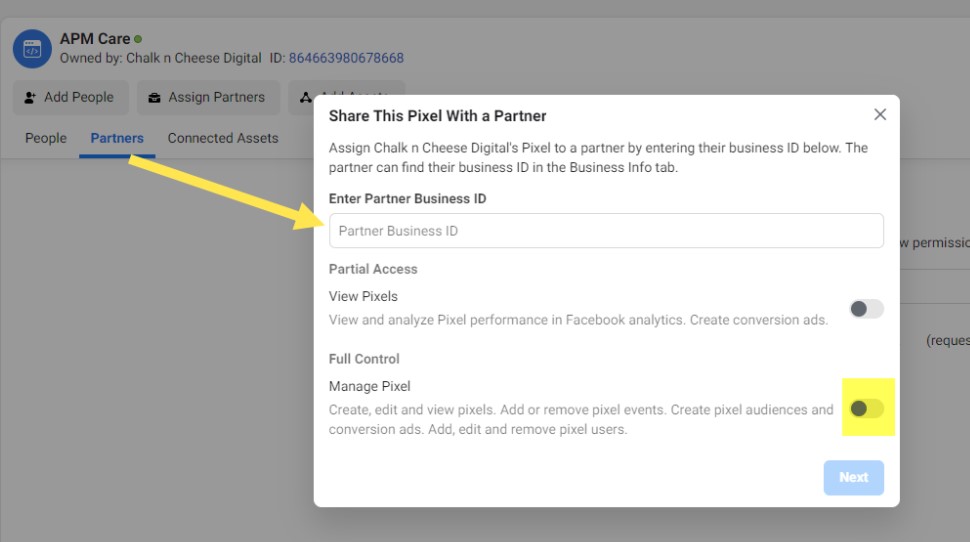 Connected Assets > Add Assets > Add Accounts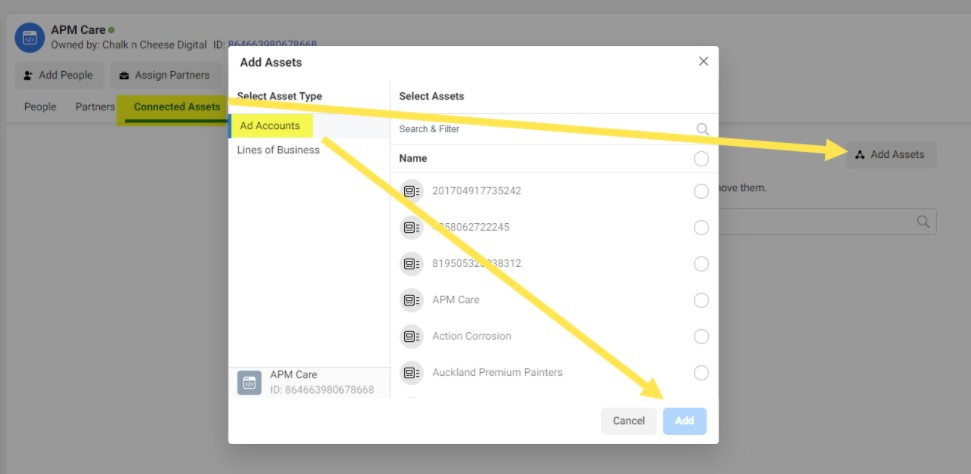 After completing these steps here are the next steps:
We need to verify the domain - xxxxxx.co.nz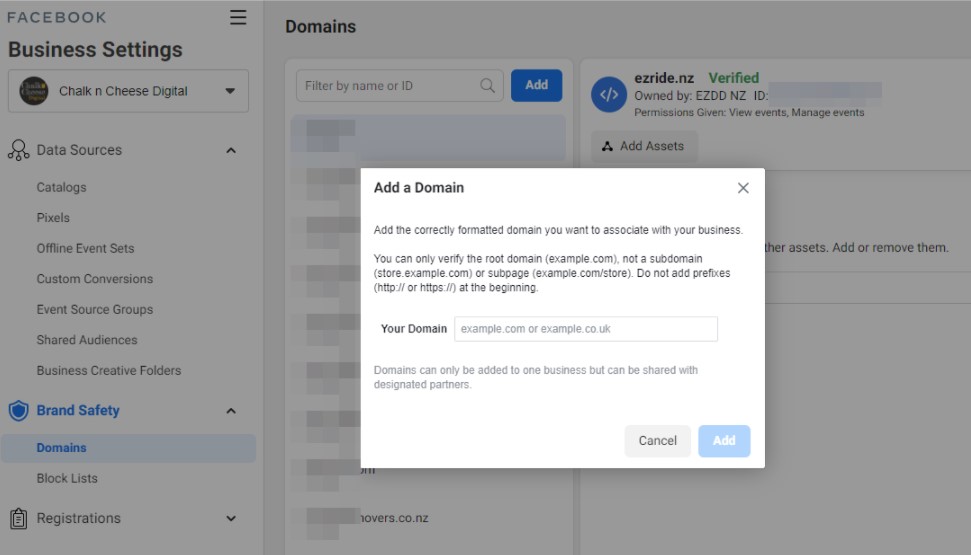 This is what will show up once you click 'Add' (this is from another one of our clients who is not yet verified) If you can supply this code with the arrow to us so we can load this against your website: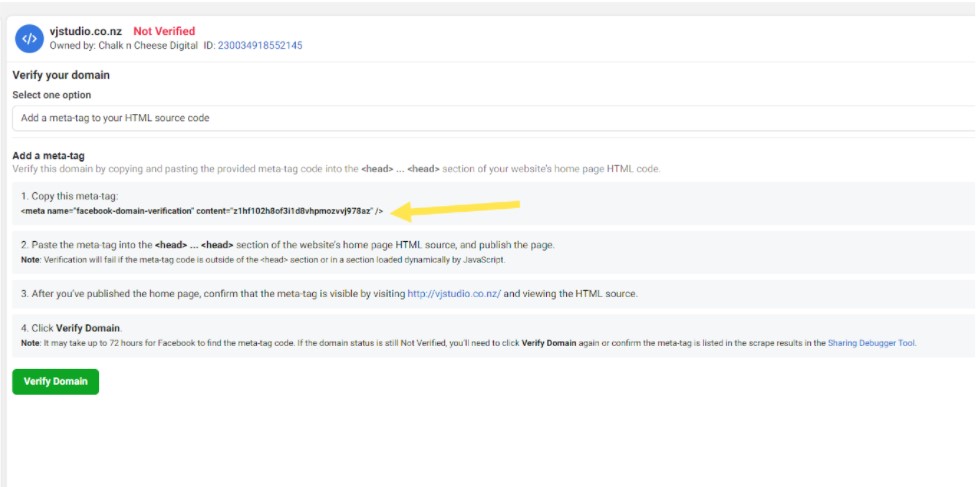 Once these steps are done please confirm so we can provide the final setup steps.