Gift cards that are sold through the online store will be listed for the store manager here: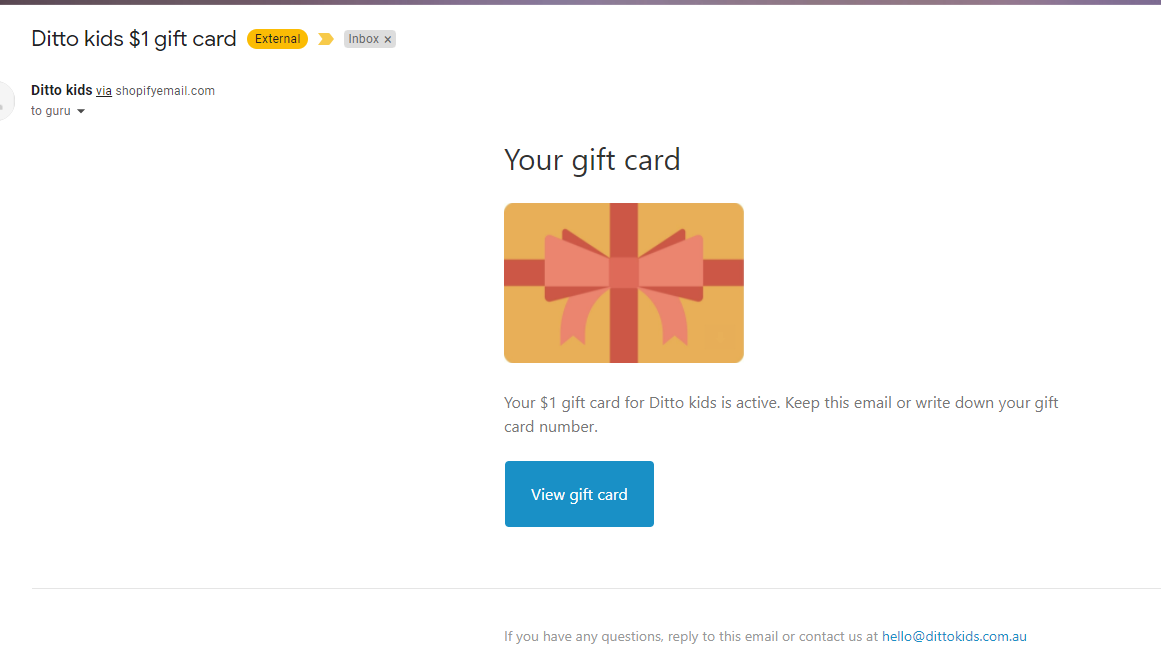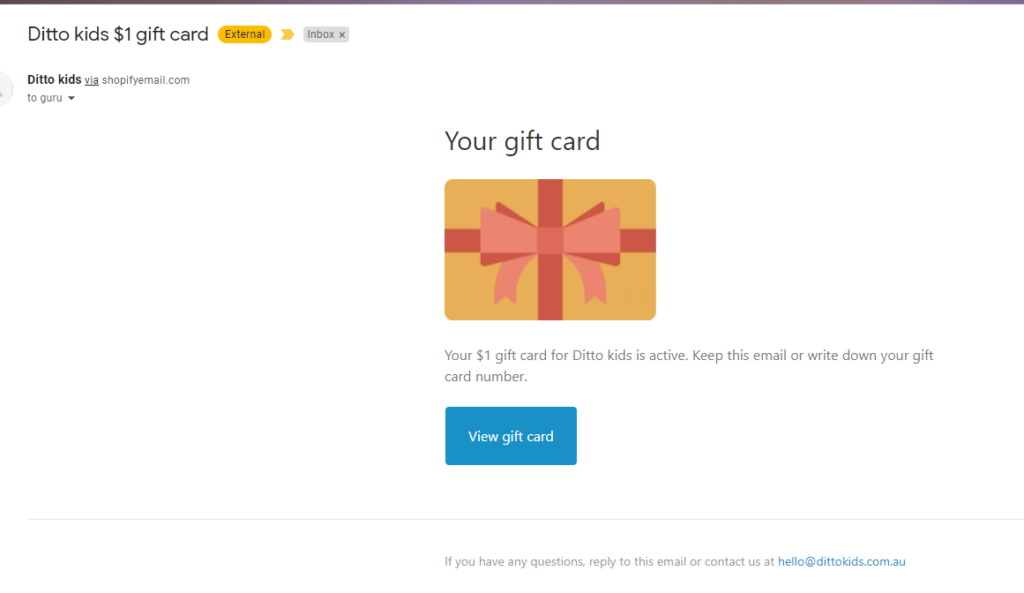 The shopify default gift card looks like this: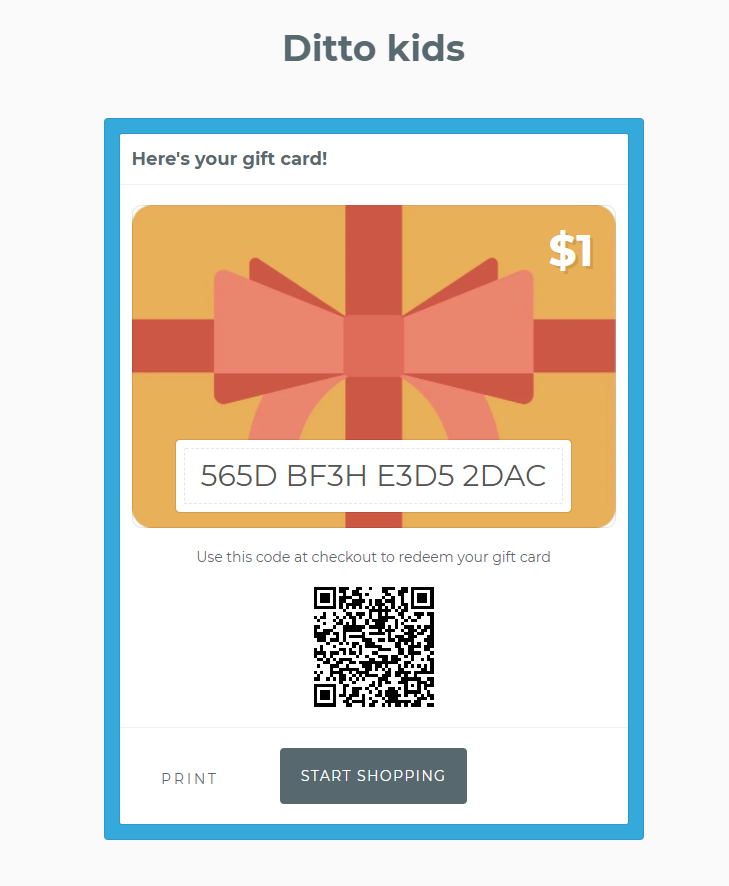 When a customer actually purchases a gift card, they pay successfully the customer will get an email (below) we can customize this email if need it.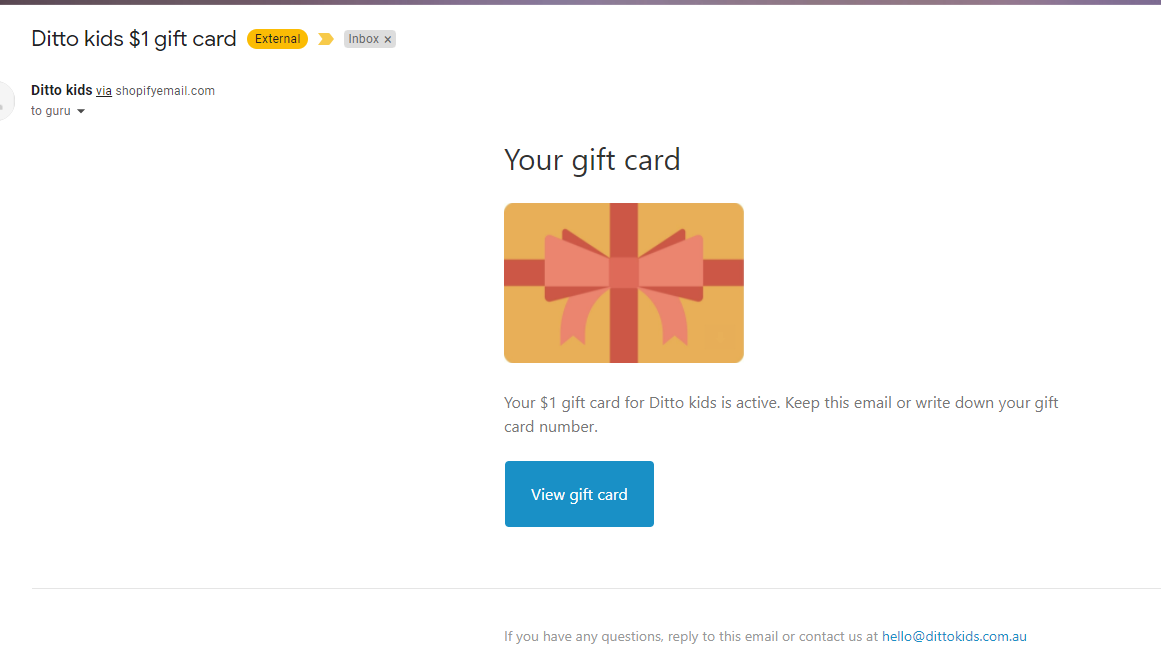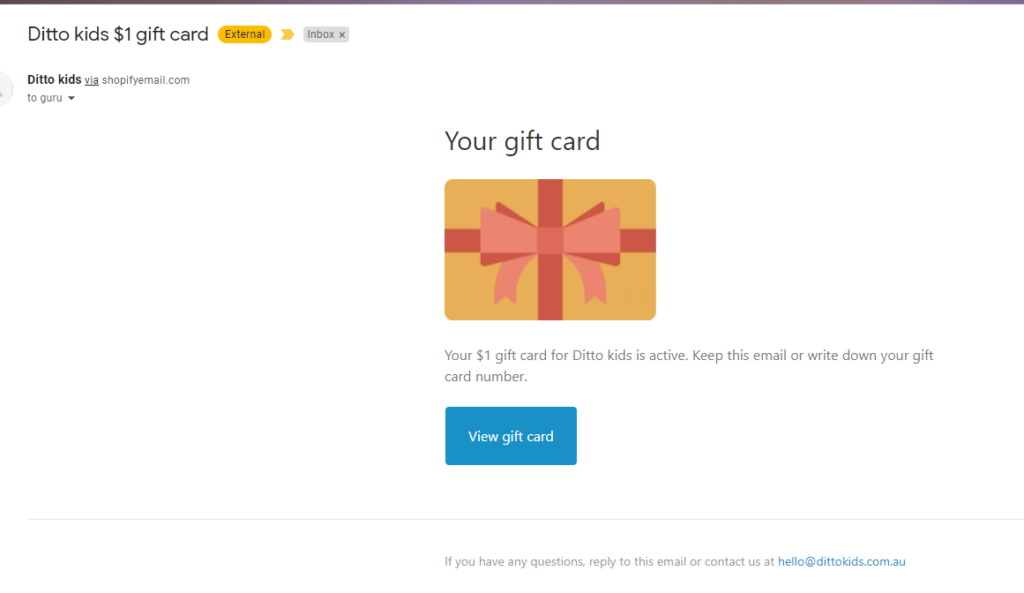 If the customer enters their phone number they also get a SMS that looks like this(we can update text):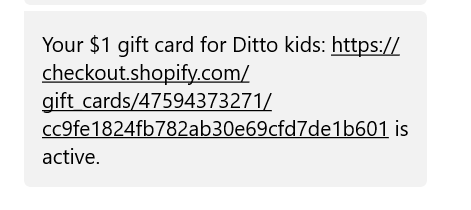 Gift cards automatically expiry after 1 year but we can overwrite this if necessary.  Gift cards are bought just like any other product but Shopify will deliver a digital version with a unique code to be used in the store. The gift card will be delivered to the customer buying, not "send to" functionality available. You can then print/pdf the card and send to whom you are gifting.